Elegant vintage in contemporary colors for the bride that's a little of both! Mix and match the envelope and invitation colors to pull your wedding theme together. Peacock feathers are a really hot for weddings right now and are spectacular and inexpensive decorative elements.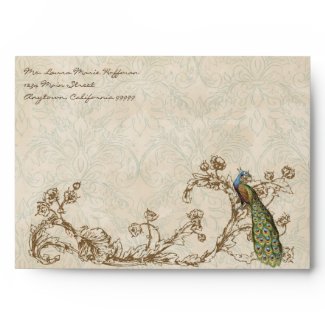 Vintage Peacock & Etchings, Wedding Envelopes
by
AudreyJeanne
View other
designer envelopes
from zazzle
Zazzle invitations come standard with white matching sized envelopes. If you wish to use the existing envelopes, wedding seal stickers are a great way to do it at a very inexpensive cost.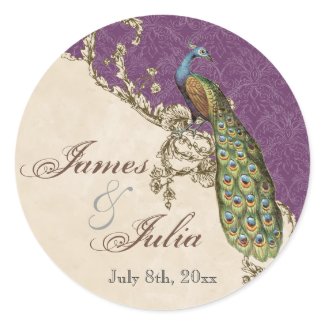 Vintage Peacock & Etchings Wedding Seal
by
AudreyJeanne
custom printed stickers
made at zazzle