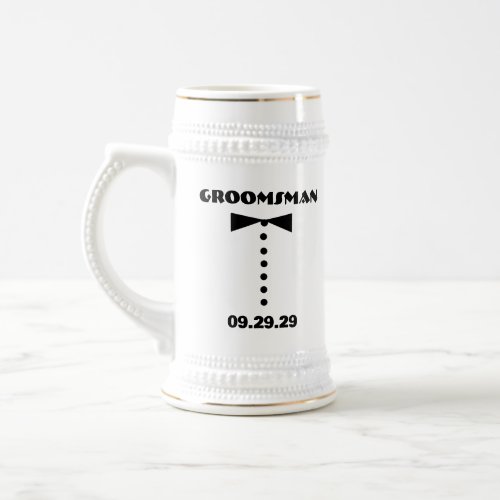 Groomsman Stein -
by
samack
customized coffee mug
at zazzle
Any gift having to do with they guys! The ladies are so easy that if you can afford it, there are dozens of wonderful gifts to give your attendants, but the guys.....?
This gift is one that not only suits the purpose but will last and be USED for a lifetime of great memories!
Fully customizable for the entire wedding party.